Synopsis: See how it all began, and discover the secret behind the legend of Disney's new Crown Princess! Frozen in time and trapped inside the Amulet of Avalor for over forty years, Elena has finally found the one, brave princess who can set her free: Sofia of Enchancia! With help from magical flying Jaquins, spirit animal Zuzo, and young wizard-in-training Mateo, Princess Elena must unite her people and battle the evil sorceress Shuriki (voiced by the legendary Jane Fonda) to reclaim her throne. Experience adventure beyond your wildest dreams with the spectacular story of Elena and the Secret of Avalor!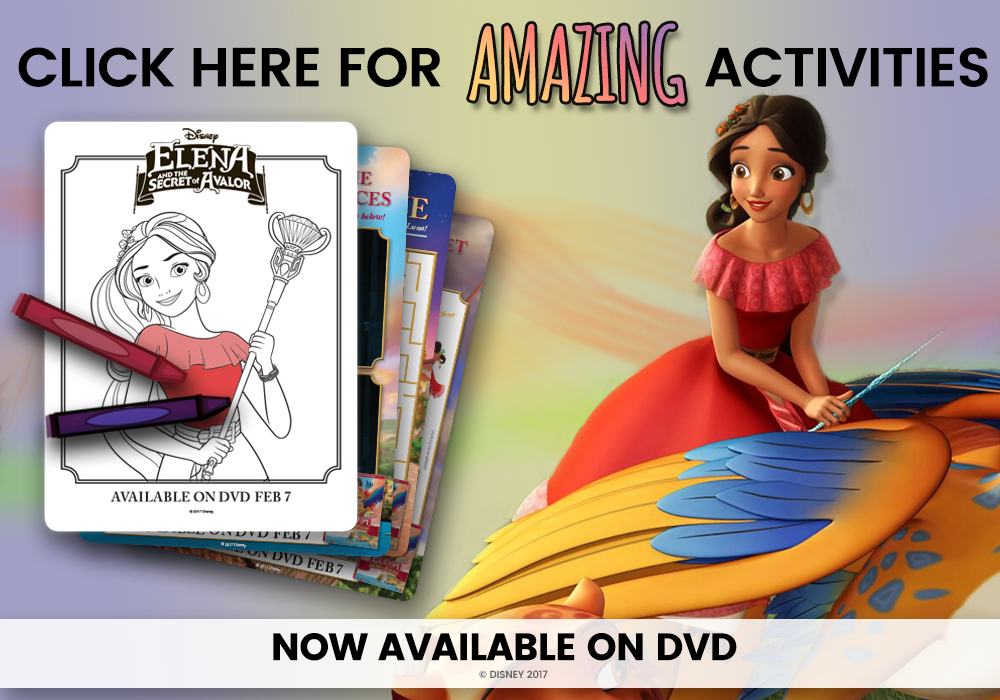 My Thoughts
Elena of Avalor has become one of my daughter's favorite shows. It's a spin off of Sophia the First, because Elena actually came out of Sophia's locket. This DVD actually includes the full length feature that shows the story of how the two met. Elena had been trapped inside the locket for over forty years after an evil sorceress killed her parents and took over her kingdom. Luckily, Sophia is able to figure out how to free her. Together, they defeat the sorceress, and soon, Elena is ruling the kingdom with the help of her grandparents and sister who had been trapped inside a painting all these years. In addition to the full length movie, these DVD set includes two additional episodes and a few bonuses. The full list includes:
Elena and the Secret of Avalor (Full length adventure)
Spellbound
Finders Leapers
Bonuses:
Prince too Charming
Royal Retreat
"My Time" Music Video



This is such a great show. I love seeing a strong female character ruling the land, without any prince having to come to her rescue. Every episode is filled with fun songs and you even get to learn some Mexican traditions. We hope this show is around for many years to come. This DVD also includes a free flying Jaquin Mobile. This would make a great gift for any Elena fans! Grab a copy today in stores nationwide or online at Amazon.