Sometimes, looking after your young ones often leaves little time for yourself. No time to make it to the salon? No problem! Below are some quick and easy at home beauty treatments to make personal upkeep possible for moms while family remains the priority.
Nad's Facial Wand Eyebrow Shaper ($8.99, Target and Walmart): An at-home natural, professional eyebrow and facial hair remover making waxing and shaping easy to achieve. For a no heat, no fuss hair removal option, the Nad's Facial Wand Eyebrow Shaper is carefully cultivated with the Nad's unique SlimTip applicator, the pen releases just the right amount of gel from the precision tip easy for control and customization.
Nad's Exfoliating Body Wax Strips ($8.99, MoreNads.com and Target.com): Infused with a tropical grapefruit scent. The new Nad's Exfoliating Body Wax Strips are an innovative take on the traditional at-home wax strip with the world's FIRST exfoliating waxing strip. Each cultivated with the Nad's patented Xfol™ technology, a coarse exfoliating surface on the outside to remove buildup and dead skin, these strips work to release trapped ingrown hairs while a powerful, strong 'grip' within the strip to adhere and remove hair.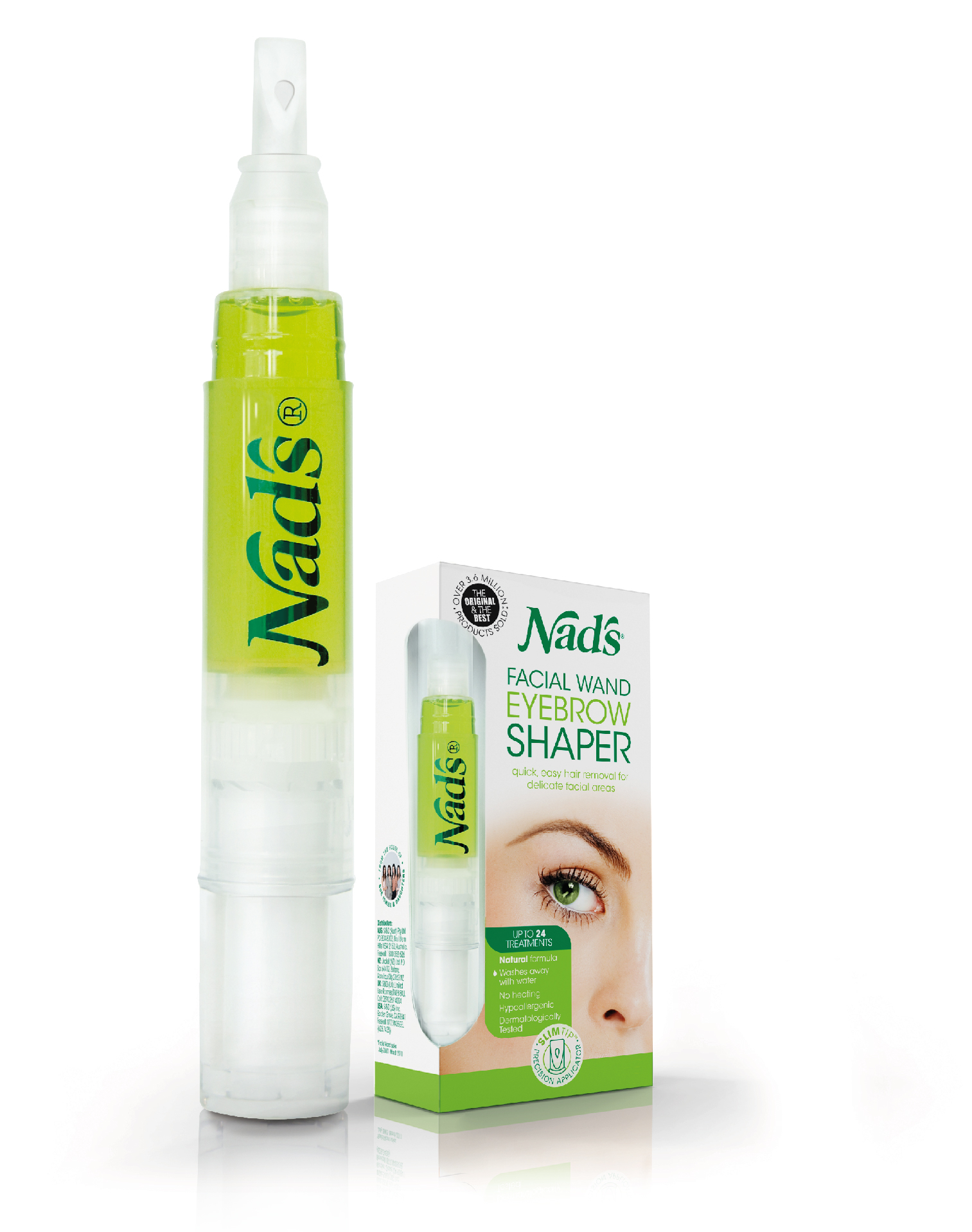 The only part of my body I wax is my eyebrows, so this is the product that I tried out from Nad's. It had been a few months since my last wax, so I had some hair that needed to be removed. I read the instruction first and they seemed simple. I cleaned the area with the cleansing wipes in the box then put the wax on the way the hair grows. I moved the pen from the inside out when
applying
the gel. The gel is very sticky and thick. I then put the cotton strip across the wax area and ran my index finger across it several times.
It was time for the unfun part. I yanked the cotton strip off, going the opposite way of the hair growth. It did a good job. It didn't remove as much hair as I expected it would, so I applied a little more wax and did the same thing again. I then proceeded to do my next eyebrow, following the same directions. And again, I had to do it in the same spot twice. When I finished, I cleaned the spot with the cleaning wipes again to get rid of all the wax.
For the most part I thought it did a good job. It will take some practice and would probably try again. The cotton strips that came in the package said they were washable and could be used again. I personally just tossed them out because I didn't want to deal with the hassle of getting the wax off.
If you're looking for a way to take care of facial hair at home, this product from Nad's is an option.