Slingbox is the only device that allows users to tap into their at-home cable subscriptions from anywhere in the world, where an internet connection is available. Users can watch and control 100 percent of live and recorded content from mobile devices or a second TV by using a streamer like Apple TV, Chromecast, Fire TV, or Roku. This accessory is perfect for the Dad who loves to watch sports or one who is missing out on his favorite shows while his kids watch cartoons.
The M2 is available at retailers nationwide including Best Buy, Target, Amazon, Costco and Walmart for a recently reduced price of $149.99
Connect with SlingBox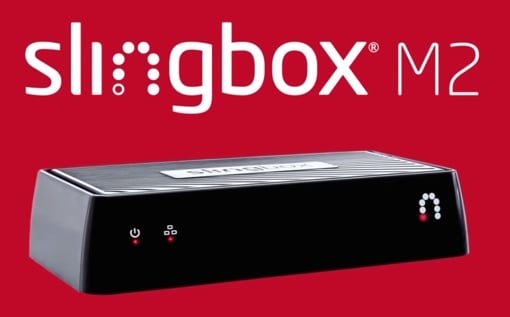 Slingbox M2 is an interesting concept and I was looking forward to trying to out. Set-up was easy for the most part. This does not work with HDMI, so you'll need co-ax cables to connect this with your cable box. We use Comcast, Xfinity X1 platform and for the most part it was simple to get it up and running.
To use the device you need their app. The app is free to download. I was a little disappointed that after you download the app, to then have the app be ad free, you need to pay $14.99. After paying $149.99 for the device, I would think their app could be ad free without needing more money. Over all, the app was easy to use with a very basic interface.
When playing a video on my phone, the picture was clear and I had the option to press HD video. We tested this on both the wi-fi network and the 4G LTE network, and it worked on both. We were able to watch live TV on the device away from home or in another room.
What I didn't like was that if I wanted to watch TV in another room on a device, I had to watch whatever was on the cable box. So you don't have the ability to watch anything other than what's currently on TV. So if the kids have cartoons on, you have to watch it too. No escaping to another room to try and watch an adult show. I was disappointed with that.
This box would be beneficial when out of town on vacation and you want to tap into you DVR or cable to watch a show so you don't miss it. If you have enough data for it, kids could watch their favorite TV channel while traveling in a car on a trip.
If the box is capable of anymore than I mentioned, I'm not sure. I followed their YouTube set-up videos and watched all their videos, but didn't find anyone else I could do with the box then watch live TV on my current cable box or get into my DVR.
If you have more than one cable box in your house, then this might be a great option that way you can watch TV anywhere in your home or out of the house. Dad will love being able to watch the game live when out and about so he doesn't miss all the best highlights.